About Muhammadi Machinery Store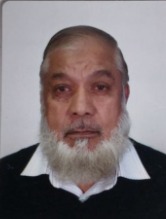 Mohammadi Electronics, a project of Mohammadi Group, started its journey in 1981. The company is offering a wide range of home appliances. This includes microwave oven water dispensers, electric geysers and much more. Our company is serving the people by providing the best appliances of prominent brands.
We are a one stop shop for easy purchase of home appliances!
We are working with more than thirty brands in Muhammadi electronics in Pakistan.
This includes both local and imported products. At Mohammed Machinery, we understand the difficulties you face and provide you electronics according to your quality and your needs.
We provide you Mohammadi electronics online facility in which you can order any product online from home.
Make the right choice and get the best online shopping experience at Mohammadi Electronics:
• Online Bank Transfer
• Pay Order
• Credit Card
• Cash on Delivery
• Pay At Mohammadi Electronics Branch
All our products are offered at highly competitive prices.
What We Really Do?
We bring vendors to meet all your needs.
We assure you that the offer made by different vendors is reliable with regard to the product.
At Mohammadi Machinery Store you will be provided with a standard item according to your requirements.
Our Vision:
We want to grow our business by providing complimentary products to our customers. Our best products have a great impact on customers
Regions We Cover:
Muhammadi Electronics not only helps consumers in urban areas but also helps consumers in rural areas. Provides them with the best electronics at very low cost.
Quality Policy:
Despite the wide range of products available all over Pakistan, whether we are selling imported products or local products, our quality is high and we are assured that our products will meet the standards of consumers.
Fastest delivery :
If you want to buy Electronics and get it as soon as possible, now Mohammadi Electronics provides you the fastest delivery which will get your electronics to you as soon as possible.
Customer Care:
Mohammadi Machinery Store aims to enhance its relationship with the customers by providing the perfect products and services.
Over 100,000 Satisfied Customers
Since we are offering more than 2000 home appliances' products to our customers, our dedicated customer support has enabled us to achieve more than 10,000 satisfied clientele.